Welwyn Garden City is a charming town that offers a blend of natural beauty, historical significance, and vibrant culture. It was once celebrated as the birthplace of the beloved breakfast cereal, Shredded Wheat, which was produced by Nabisco in this very town.
However, Welwyn Garden City is much more than the genesis of your favorite breakfast staple. From its meticulously designed streets to its serene parks, exciting recreational venues, and treasured historical sites, it offers an array of experiences that invite both residents and visitors to explore and appreciate its unique charm.
In this post, we will embark on a virtual journey through Welwyn Garden City, unveiling the top 10 things to do that encapsulate the magic of this fascinating locale.
1. Stanborough Park – A Nature Lover's Paradise
A sanctuary for those who enjoy animals is Stanborough Park. The park is a wonderful location for birdwatchers because it is home to a variety of bird species.
You might spot majestic swans, vibrant kingfishers, and other beautiful avian creatures in their natural habitat. If you're lucky, you may even see an elusive otter near the water's edge.
The park's array of flora offers a rich visual feast, from blooming wildflowers in the spring to fiery autumn leaves in the fall. Not just a nature haven, Stanborough Park is also equipped with an array of facilities for sports and recreational activities.
Younger visitors can enjoy the splash park during summer months, while an outdoor gym caters to adults looking to keep fit in natural surroundings. Stanborough Park is a natural classroom, offering numerous opportunities to learn about the environment and local wildlife.
2. Welwyn Roman Baths – A Glimpse into Ancient History
The Welwyn Roman Baths are a unique example of ancient history that has endured the test of time. They are situated beneath a steel vault beneath the A1(M) motorway in Hertfordshire, England.
This archeological site provides an in-depth look into the way of life of the Roman inhabitants of this area in the third century AD The Welwyn Roman Baths were part of a larger Roman villa.
As you navigate through the chambers, you can see different sections that made up the bath complex. There's the "caldarium" or hot bath, the "tepidarium" (warm room), and the "frigidarium" (cold room).
Each section was designed with an intricate underfloor heating system known as "hypocaust," a technological marvel of that era. Walking through the remains of these spaces, you can imagine the Romans engaged in their bathing rituals, which were as much about socializing and conducting business as they were about personal hygiene.
One of the intriguing aspects of the Welwyn Roman Baths is the opportunity to learn about the rituals associated with Roman baths. Bathing was an essential part of Roman life, offering both social and recreational activities.
3. Mill Green Museum and Mill – Discover the Past
Situated in the leafy outskirts of Welwyn Garden City, the Mill Green Museum and Mill is a treasure trove for those interested in local history and traditional methods of food production. This charming venue offers a unique opportunity to delve into the town's past, focusing on its agricultural heritage and the historical importance of milling in the community.
The heart of the Mill Green site is the restored 18th-century watermill. As you approach the site, the gentle hum of the mill and the sound of water against the large wooden wheel transport you back to a simpler time.
This working mill is one of the few remaining in the region, making it an invaluable link to the past. Guided tours provide a thorough overview of the milling process, giving visitors an understanding of how grain was transformed into flour in the 18th century.
You can witness the incredible engineering of the water wheel in action, driving the machinery that grinds the grain. The process is an impressive display of historical agricultural technology, and the flour produced by the mill is even available for purchase as a unique souvenir.
4. Shaw's Corner – Embrace Literary Excellence
Nestled in the quaint village of Ayot St. Lawrence in Hertfordshire, Shaw's Corner offers visitors a unique opportunity to delve into the world of one of the most celebrated playwrights of the 20th century – George Bernard Shaw. The renowned Nobel laureate and Oscar winner lived in this Edwardian villa for over 40 years, and it's here that he penned some of his most famous works, including 'Pygmalion' and 'Saint Joan'.
The house itself is a charming Edwardian villa, surrounded by beautiful gardens, which served as a constant source of inspiration for Shaw. On entering the property, you are transported back to the early 20th century.
The house has been meticulously preserved by the National Trust, maintaining the integrity of Shaw's personal space. The interiors are left much as they were during Shaw's time, filled with his personal belongings, books, and memorabilia.
The rooms bear testament to the illustrious life and times of Shaw. The study, with its original furniture and large windows, overlooks the gardens and offers an intimate glimpse into Shaw's working life.
You can see his trusty typewriter, where he crafted his renowned plays, and the desk where he penned his letters. The drawing room displays portraits and photographs, revealing the social and personal aspects of Shaw's life. Even the Nobel Prize Shaw won in Literature in 1925 is on display.
This picturesque and inspiring corner of the world truly allows visitors to embrace literary excellence.
5. Moneyhole Lane Park – Fun for All Ages
Moneyhole Lane Park is a vibrant and well-equipped park that promises endless enjoyment for visitors of all ages. With an array of facilities and activities to choose from, it's a haven for families and sports enthusiasts alike.
The heart of the park is its impressive adventure playground, which is designed to cater to children across different age groups. The playground features an array of imaginative and exciting equipment.
Young children can enjoy swings, slides, and sandpits, while older children will be thrilled with the challenging climbing frames, innovative play structures, and the adrenaline-inducing zip wire. The play area, with its safe and soft flooring, ensures children can play to their hearts' content while parents can relax, knowing their little ones are secure.
Beyond the playground, the park offers a range of sports facilities, turning it into a community hub for physical activity and sports. Football enthusiasts will appreciate the well-maintained football pitch, which hosts local matches and is available for friendly games.
6. Gosling Sports Park – Stay Active and Fit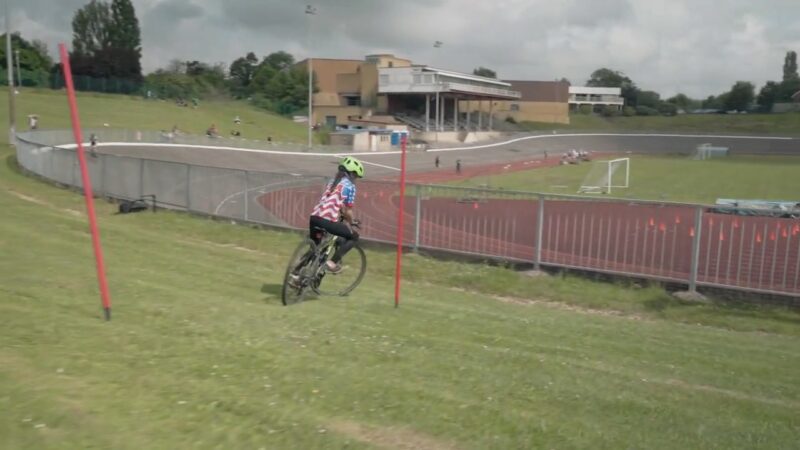 The Gosling Sports Park is a leading sports and fitness facility serving all skill and interest levels. This expansive, cutting-edge facility offers a variety of leisure and competitive activities, enticing guests to maintain their fitness, have fun, and adopt an active lifestyle.
The sports complex features an exceptional swimming facility that houses a 25-meter competition pool and a leisure pool. Whether you're looking to get in a serious swim workout, improve your swimming skills, or simply enjoy a leisurely dip, the pools cater to all.
For children and families, the leisure pool, equipped with a wave machine and fun water features, provides a delightful aquatic experience. For tennis enthusiasts, Gosling Sports Park offers a world-class tennis center. It includes both indoor and outdoor courts, catering to all weather conditions.
Golfers can take advantage of the 18-hole pitch and putt course, an excellent facility for honing skills or enjoying a friendly game. And for those keen to practice their swing or learn the basics of golf, there is a driving range available.
7. Hawthorne Theatre – Cultural Extravaganza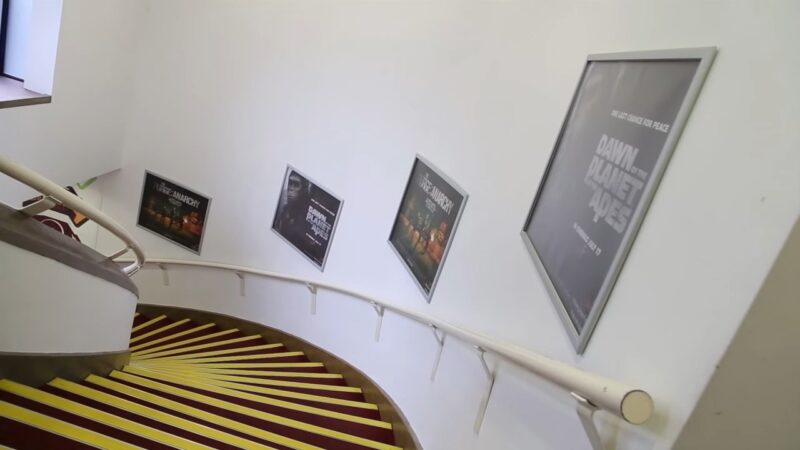 The Hawthorne Theatre is a hub of cultural activity and performing arts. This renowned venue brings a diverse array of performances to the stage, making it an essential part of the city's vibrant cultural scene.
The Hawthorne Theatre is renowned for its ambitious and varied programming. Visitors can expect a rich mix of performances, featuring both local talent and touring companies from across the UK and beyond.
Fans of dramatic arts will appreciate the theatre's range of plays, which span various genres and styles. Whether you're in the mood for a classic Shakespearean tragedy, an intense contemporary drama, or a light-hearted comedy, the theatre consistently delivers high-quality productions that provoke thought, inspire emotion, and entertain.
For those who prefer musical extravaganzas, the Hawthorne Theatre is the place to be. Throughout the year, the theatre hosts a variety of musicals, from beloved classics to exciting new works.
The theatre is also dedicated to fostering a love for the performing arts in younger audiences. It offers a robust program of children's theatre and family-friendly performances.
8. Rollercity – Fun on Wheels
Rollercity is a spectacular location in the center of Welwyn Garden City that promises an exhilarating, enjoyable excursion for visitors of all ages. Rollercity offers a distinctive and enjoyable way to be active while having a great time with friends and family.
The rink at Rollercity is spacious and well-maintained, perfect for both beginners and seasoned skaters. Whether you're attempting to skate for the first time or you're a seasoned pro, the rink caters to all levels of experience.
One of the highlights of Rollercity is its themed skate sessions. These special events, which might be based around a particular genre of music, a decade, or a specific theme, bring an additional layer of fun and excitement to the skating experience.
Beyond the fun of roller skating, Rollercity also offers a range of additional amenities. If you need a break from the rink, you can enjoy some downtime in the on-site café.
9. Digswell Park – Serenity in Nature
Digswell Park offers an escape from bustling city life and a chance to immerse oneself in the tranquility of nature. This verdant haven is characterized by its expansive, well-maintained green spaces, mature trees, and blooming flowers, making it a delightful place for relaxation, recreation, and outdoor enjoyment.
The park is a testament to the idea that nature is the best place to find peace. As you stroll along the winding pathways, you'll be surrounded by an array of plant species, with the beautiful melodies of local bird species serving as a serene soundtrack.
The canopy provided by the mature trees creates a cooling shade, perfect for escaping the summer heat and enjoying a relaxing moment under the foliage. At the heart of Digswell Park is a picturesque pond, home to an array of aquatic life.
This serene water feature enhances the peaceful atmosphere of the park and is a wonderful spot for contemplation. If you're quiet and patient, you might even spot some local wildlife coming to the pond for a drink or a swim.
If you're looking to stay active, Digswell Park also has facilities for light sports and recreational activities. There are open green spaces perfect for a friendly game of football or a leisurely game of frisbee.
10. Garden City Brewery – Raise a Glass
The Garden City Brewery is a haven for beer fans. For those who want to learn more about the regional craft beer scene, this independent microbrewery offers a great experience. It has a reputation for producing exceptional ales, brews, and ciders.
As soon as you step inside Garden City Brewery, you're welcomed by a warm, inviting atmosphere that perfectly complements the selection of fine brews on offer. The tasting room, decorated with memorabilia and rustic charm, offers a cozy setting where you can sip on your favorite brew and socialize with fellow beer lovers.
The real magic, however, lies in the brews themselves. Garden City Brewery is dedicated to the art of brewing, producing a diverse range of ales and beers that reflect traditional brewing methods combined with innovative techniques. Whether you prefer a robust stout, a refreshing lager, a hoppy IPA, or a fruity cider, you'll find something to tantalize your taste buds.
One of the highlights of a visit to Garden City Brewery is the chance to sample the seasonal brews. These are specially crafted beers that reflect the flavors of the season, offering a unique tasting experience. Additionally, the brewery often features guest ales from other local breweries, providing a platform to showcase the best of the region's craft beer scene.
Beyond the beer, Garden City Brewery is also known for its lively events. From live music performances to quiz nights, there's always something happening that adds to the brewery's vibrant atmosphere. These events, combined with excellent brews, make the brewery a beloved gathering spot for locals and visitors alike.
FAQ
Are there any unique annual events that I shouldn't miss?
Welwyn Garden City offers a variety of unique events for its visitors. One such event is the Welwyn Garden City Open Gardens, where local residents generously open their private gardens to the public.
For families who enjoy outdoor movie experiences, Welwyn Garden City offers an annual festival called "The Screen on the Green." This special event is dedicated to children's movies and takes place during the summer months.
Is there a lively nightlife scene in Welwyn Garden City?
While not known for its bustling nightlife, Welwyn Garden City has several pubs and bars where you can unwind and enjoy a drink with friends. The town center has a mix of traditional pubs and contemporary bars, offering a relaxed evening atmosphere.
Can I cycle around Welwyn Garden City, and are there bike rental services available?
Yes, cycling is a popular activity in Welwyn Garden City, and the Garden City Greenway provides an excellent network of cycle routes. Bike rental services are available in the town, making it convenient for visitors to explore the city on two wheels.
Is Welwyn Garden City easily accessible from London?
Yes, Welwyn Garden City is conveniently accessible from London. It is well-connected by train, with frequent services from London Kings Cross, making it a popular destination for day trips.
Last Words
Whether you're drawn by the call of history, the allure of nature, the excitement of sports, the enchantment of arts, or the simple joy of a locally brewed ale, Welwyn Garden City stands as a testament to diverse experiences, a community spirit, and a warm welcome.
Our exploration has only scratched the surface of what this captivating city has to offer. The real magic, however, is best experienced first-hand, for it is then that Welwyn Garden City reveals its true character and enchantment.
So, come and experience the magic yourself!